Contattaci
Company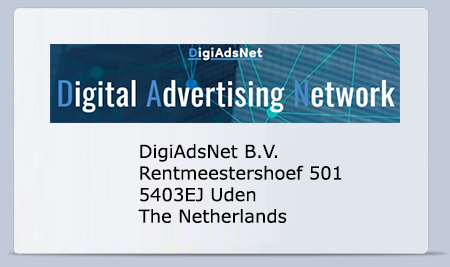 Please keep in mind that we are an advertising website and do not have any involvement with the services provided by the advertisers. We offer advertising space and provide search capabilities, similar to websites such as Google, Twitter, Facebook, and others. If you have had a negative experience, we recommend leaving a review on the ad and sharing your story. To ensure a positive experience, we recommend only viewing validated ads and those with good reviews and reviews enabled. It is also recommended to never pay for anything in advance.

If you believe that a crime has been committed, it is important to report it to the police. They are the authorities responsible for investigating and addressing criminal activities.
---
Orari di apertura
Time zone: FLE Daylight Time. Current time: 02:46
Lunedi: 09:00 - 03:00
Martedì: 09:00 - 03:00
Mercoledì: 09:00 - 03:00
Giovedi: 09:00 - 03:00
Venerdì: 09:00 - 03:00
Sabato: 13:00 - 03:00
Domenica: 13:00 - 03:00
Orari di apertura speciali
Time zone: FLE Daylight Time. Current time: 02:46
Christmas Eve (24-12): Chiuso
Christmas Day (25-12): 19:00 - 03:00
New Year's Eve (31-12): Chiuso
New Year's Day (1-1): 19:00 - 03:00
---
Si prega di consultare la nostra FAQ dettagliata prima di contattare il supporto.
Forgot your login or password? / Username? / E-Mail?
FAQ, ottieni aiuto ora!
Prezzi della pubblicità
Contatti
Effettua il login o creare un account utente FREE per contattarci attraverso il nostro sistema di supporto.
Contatta il webmaster / sede centrale
I messaggi DEVONO! essere in Inglese! tutti gli altri verranno eliminati!
Si prega di contattare solamente:
- If you cannot login to your account and you have already seen the FAQ list and tried the "Forgot your login or password? / Username? / E-Mail?" function.

- If you need to contact Head Office, with issues not related to support.

Any concerns not addressed in the list above will be discarded! If you require help, you'll need to either log in to your account or create a FREE user account and access the support system.

Please use this contact form as a last resort!.
It will take 1-3 days before you get a reply. Head office is closed during weekends and holidays.
The fastest way to get help is using the support system in the box above.