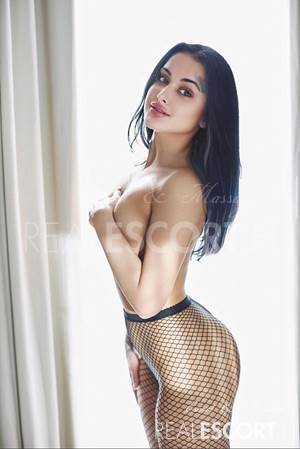 L'annuncio è stato convalidato come immagine 13 giorni fa
Miika H
Ora si trova a Lahti
Info:
Colore degli occhi
Marrone
Recensioni: Valutazione generale
Buono: 0 | Cattivo: 0
Descrizione
HELLO GENTLEMANS!

I am 22 years.
European girl.

My phone number: +358466648009

Please take a few moments from your precious time and read my description below to get to know some things about me ‼️

🍒THIS PROFILE IS 100%ORIGINAL ,AND COMPLETLY SELF WRITTEN AND MAINTAINED ONLY BY MYSELF. ✅

I am Miika , a fully true and independent courtesan for your reassurance and peace of mind . You'll find me intriguing, bouncy, fun and pleasuring.
I am easy to talk to and I will make you laugh. 🤭
I'm very polite and of course, the most sublime desire in bed. 🤫🥰
You will always meet me while I am wearing SEXY LINGERIE🥰

🍒I am very open and sociable girl, but still a human.🤗
🍒I am Independent, I live in a discreet, clean apartment in one of the nicest and safest areas from town, so you can be assured of confidentiality. So there is no reason to be worried about visiting me. 💋 You can always have a shower at my place 🛀 . Fresh towels provided.

🍒My personal hygiene is on a very high level and I am always well clean, shaved and healthy, so I will expect the same from my guests. 👤 ⚠️

🍒Treat me in the way you like to be treated by me. 💝

🍒I dont make discount, so please, don't bother you to ask about it, let s just don t waste our time! Any reasonable person knows that quality and luxury requires money. Anyone can do this job but we all know that not everybody is able to provide good experience and share some unforgettable moments. ⛔️☝️

🍒Please, try to be punctual and arrive on agreed time. ⏰🚘🛬🚄
🍒Please respect my time and if anything happens and you need to cancel the appointment ( I understand, we are humans), just give a call and let me know. ✍🏼
🍒We discuss by phone about provided services, what s included and what s extra. ☝️
🍒I take my right to choose my customers, so please, no offense !! 🌸👏🏼 🙏🏼
🍒You can always write your opinion or feedback about me, so i know how to do my best every time. 😃
🍒I do outcalls outside city center hotels and taxi it s extra charging. 🚕💰

🍒 I DON T ANSWER TO HIDDEN NUMBERS. AS AN INDEPENDENT COURTESAN I NEED TO BE AWARE OF MY OWN SAFETY !!! 🔐

🍒I am available for romantic dinner 🍽, holidays 🕌, short trips 🚴🏻‍♂️, business trip 🌉 or some other events from your life! 💖 🍾

🍒Thank you very much for your attention and for reading my add. 📖 🙏🏼

🍒If you think I am your type, don t hesitate to call me 💋 📲. Some service are not included please ask about it and No chance for discount
Contatti
Tel. +358 466648009
Accetta sms: Sì
Accettare i messaggi di WhatsApp: Sì
Rispondo a numeri anonimi: No
Ho trovato il tuo annuncio su RealEscort
Parlo:
English: Bene
---
Ti prego, dimmi che hai trovato il mio annuncio su www.realescort.fi
General Warning!
NEVER SEND MONEY IN ADVANCE if you book an escort service!
These ads are mostly and probably SCAM. They usually require your verification as a new client
by sending a certain amount of money by Paysafecard, coupons, Google play card, PayPal etc.
This is a general warning we give to all visitors, it is not about this specific ad you are visiting.
Servizi
L'icona di avviso rossa indica che il servizio ha istruzioni speciali, clicchi per leggere di più.